Boil Water & Cook Fast Outdoors with the famous Kelly Kettle® est.1890
Boil water in just 3 - 5 minutes using just a handful of fuel such as Sticks, Pine Cones, Bark, Dry Grass or anything that burns!  Add the Hobo Camping Stove accessory and turn the steel fire-base of the Kettle into a highly effective Wood fuelled Camp Stove.  Visit our Accessories Section to see our Hobo Stove, Camp Cups, Plates, Cook Sets, Water Filters, etc.
Believed to be the fastest Camp Kettle in the world, we make boiling water & cooking outdoors, fast and easy.  Enjoy hot water for tea, coffee, rehydrating food, bathing, cooking, etc. Works everywhere, every time!  
 RECREATIONAL USE:  For Camping, Picnics, Scouts, Fishing & Hunting, Trekking, Kayaking, At the Beach, Festivals, Outdoor Fun, etc.
 EMERGENCY USE:  Preparedness, Disaster Kits, Power Shortages due to Storms, Off-Grid Survival, Bug Out & Go Bags.
The Kelly Kettle System is one of the most useful pieces of camping equipment that any outdoors person can own! Order yours today and have it delivered to your door!  
Find Out More
From the 1890s to the present, the Kelly Kettle has been used by Fishermen and Outdoors Enthusiasts and developed into an essential piece of kit for many...
From Blue Cheese Burgers to Oklahoma Chili check out s selection of our favourite recipes and learn some tips and trick to get the most out of your products...
Need some help with your Kelly Kettle or associated products? Our FAQ has advice on everything from purchasing to using your Kettle, Kit and more...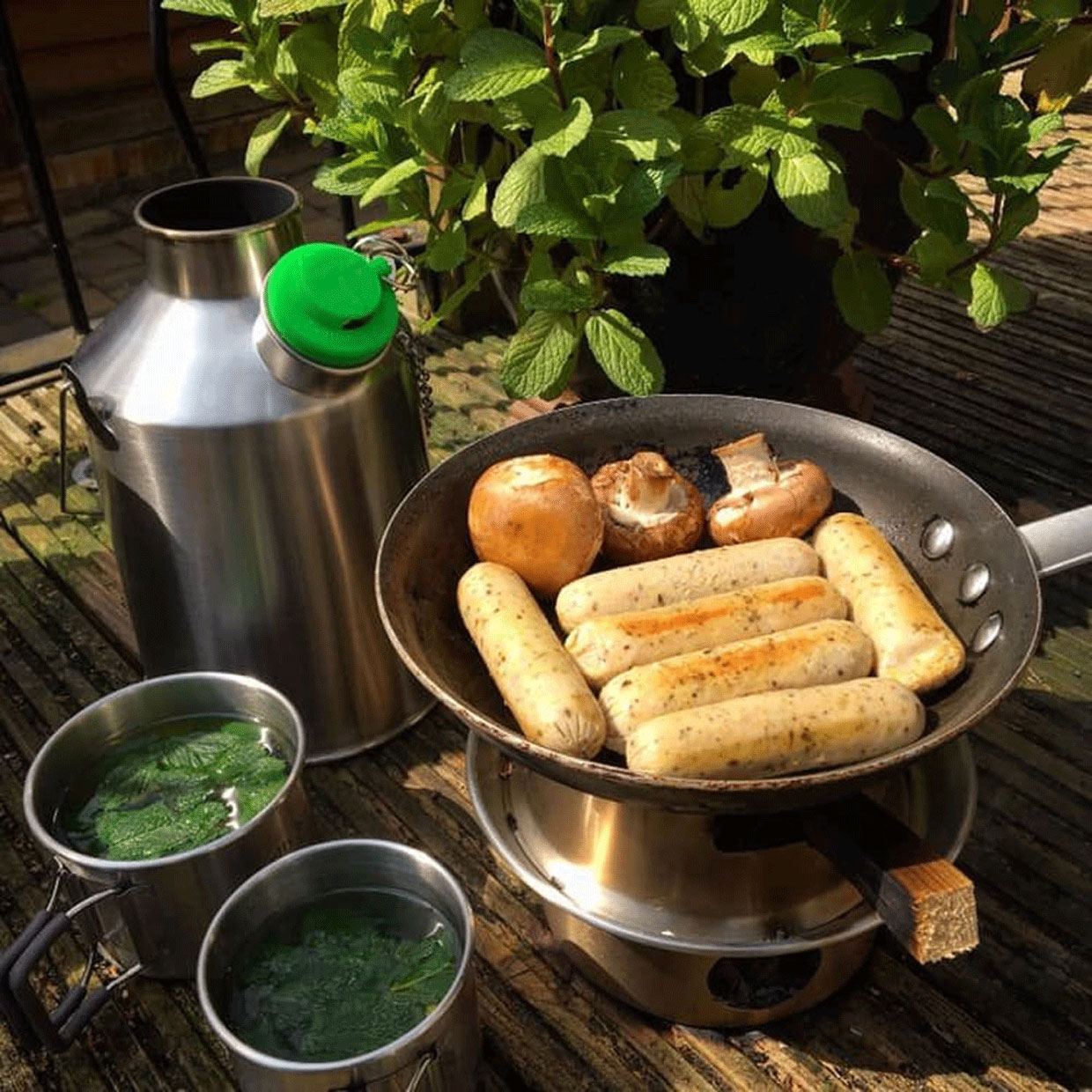 Video & Image Galleries
Our Video Gallery has instructional guides as well as tips 'n tricks to get you up to speed. 
Our Images Galleries have competition entries, user guides, more tips 'n tricks and more.
We are constantly updating our galleries so check back regularly and why not enter the competition yourself?
---
Over four generations, our family have become renowned for providing reliable, quality camping equipment and truly outstanding service. Click Our Testimonials to hear what Kelly Kettle users have to say about our products and service. Then Order your own 'Kelly Kettle' today, and see for yourself!
Kelly Kettle - Outdoor Life Enjoyed™
Kelly Kettle® & Volcano Kettle® are Registered Trademarks of the Kelly Kettle Co.